From adversity comes security
Why did Robert come to us?
Robert had experienced financial difficulties in both his business and personal life.
In his late 50s this meant he was concerned about his financial future, worried that the capital that remained wouldn't be able to see him through the rest of his life.
How did we help?
Losing a business so close to the end of his working career meant Robert would always struggle to find a new position at the level he warranted. He had saved and invested so had some funds to support him as he moved closer to retirement.
However, he was nervous these would ultimately prove to be insufficient.
Working through our process we mapped out Robert's future, which included the payment of significant sums to extract himself from the difficulties he was in at the time.
What has changed in Robert's life?
We helped Robert to understand that he didn't need to work. We showed him that he could travel, continuing to do the things he loves without the fear of running out of money.
In the past six months he's been to Caribbean, South Africa and Dubai with his new partner safe in the knowledge that his financial future is secure.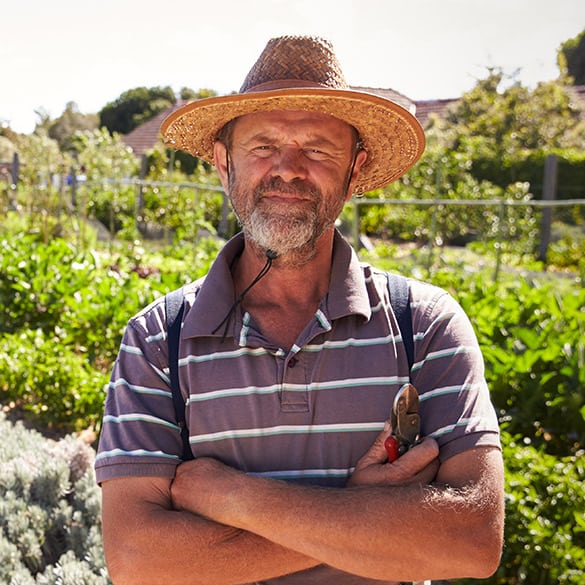 Testimonials
I feel your overall service has been most helpful, comprehensive and in my best interest. You always give clear guidance to the reason behind things and have made sure I'm on the right track and I know you are always at the other end of the phone should I need any help. I'm very happy with the service you provide, and look forward to continuing on track for the future.
Elizabeth Osborn - Birmingham
You advise us on the optimisation of savings, investments and pensions guided by a sensitive awareness of our attitude to risk i.e. good, sensible, professional advice on the options available and their hidden and often unsuspected complexities/opportunities. Similarly, provide sound guidance on inheritance and general financial planning based on astute and sympathetic appreciation of our family circumstances. Exhibit easy approachability and patient tolerance of the questions of the financial layman. You give us great confidence and peace of mind that we are receiving advice based on professional competence, genuine concern for client care and, most important of all, personal integrity.
Ed & Margaret Swatman, Rolleston On Dove
I thoroughly enjoyed our conversation and was impressed with your industry leading wealth management business. Thanks for sharing your feedback and the details of your wealth management process.
Gregory J. Stark - MD at Russell Investments EMEA
I find your service exceptional and I was pleased that you took me on as one of your clients, I have no complaints to make as you are very informative at our meetings and explain everything in good detail, which makes it easier for me. Thanks for everything.
Trevor Gallier - Walsall
Very clear explanations and patience with my ignorance/stupid questions. I feel much much more comfortable about my finances since using your services.
Dr Una O'Sullivan - Egham
Over the past 22 years, I have worked with over 2,000 advisory teams in the UK, US and Canada. Most of these teams recognize their importance in helping clients achieve their financial vision. Those who are successful in serving this purpose create engaged clients and implement a referable service model. Common Sense Financial Planning's ability to implement ranks among the best of those I have worked with.
Steve Moore - President Moore Solutions